Get ready, Nashville.  A 5k race like you've never seen before is coming on Saturday, May 4.  It's called the 5k Foam Fest and Mud Run and it's bringing 3.1 miles of mud, foam, obstacles, and more to Nashville for a day of fun for the entire family.
The 2013 5k Foam Fest and Mud Run will take place at A Cowboy Town Family Theme Park and Event Complex, located at 3669 Knight Drive in Whites Creek with the first wave of participants crossing the starting line at 8 a.m.
This 3.1 mile obstacle course will feature some of the muddiest, fun, and downright crazy obstacles to make for a 5k race like you've never experienced before.  Participants can race as individuals or teams as they race through dozens of wild and crazy obstacles including the Death Drop - the largest inflatable water slide in the world - , 30 and 50 foot inflatable slip n slides, mud pits, a bouncey ball bash, electric mud crawl, cargo climb, bottomless trench, and more.
Sound fun?  Interested?  Then, hurry up! registration for the 5k Foam Fest is $65, but only until tomorrow, April 26!  Registration then goes up to $70 a week before and $75 on the day of the race.
All race participants will get a free t-shirt and those over 21 will get a free cold Mike's Hard Lemonade at the finish. They'll also be handing out a ton of free temporary tattoos, medals for finishers, and have a ton of fun activities for all the racers on hand.
For more information, visit 5kfoamfest.com.
Comments
Related Posts in Nashville Events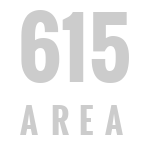 5K Foam Fest Bringing Foam, Fun, and Fitness to Nashville, May 4