We all enjoy the experience of going to the theater to watch movies - from the wide screens to the smell of popcorn, we can easily get lost in that tiny world. 
But why not enjoy the same experience in the peaceful setting of your own home? 
With a well-planned movie night, you can host your friends and family and have a wonderful time with a great story, finger-licking snacks, and your dear ones. This experience is no penny less than watching a movie in the theater - in fact, it can be even better! 
But how to make it even more interesting? Don't worry, we're here to help. 
Here we are sharing ideas and tips for hosting an enjoyable movie night at home. Let's get started!
Must Read: Best Irish Pubs in Nashville
Top Tips for Hosting a Movie Night at Home
Choose The Right Movie
The first and foremost step in planning a movie night is to pick the right movie. Consider the likes and dislikes of everyone attending, and try to find something that everyone can enjoy. If you are having a family movie night, pick something appropriate for all ages. For a date night or a girl's night in, pick something fun and light.
Go for the Right Equipment
For a hassle-free movie night, the right equipment is essential. Get yourself a quality projector, a large screen or television, and a surround sound system. It will help to create a theater-like experience, so you can feel like you are at the movies without ever leaving your house.
Set the Scene
Creating a comfortable, inviting atmosphere is vital to make the experience more enjoyable. Make sure your living room or den is tidy, and add some pillows and blankets for extra cozy vibes. 
Get creative with decorating by hanging up classic movie posters or creating a movie-themed backdrop with lights and other props. You can also set up a popcorn bar with several toppings and other movie snacks and light some scented candles or incense for a relaxing ambiance.
Carry Out the Tummy Delights! 
Popcorn is a classic movie night snack, but your guests will stay for a long time and would need something tummy-filling. So do not forget to carry out some handcrafted charcuterie-style boards, boxes, and tables from Graze Craze, or any other popular snacks from top-rated Nashville restaurants. From numerous dips to fruits, they have various ingredients to customize the boards according to your palate. 
Note: Consider all possible dietary restrictions when selecting snacks.
Make It a Movie Night Marathon
If you want to make it a special night, why not make it a movie night marathon? Pick two or three movies and watch them back-to-back. It will make the evening last longer and give you more time to catch up with your friends.
Start The Movie On Time 
Once everyone gets settled, start the movie on time. It will help ensure that everyone is engaged in the movie and that it doesn't drag on too long.
Discuss the Movie
After the movie has finished, start a discussion about what everyone thought of the movie. Ask everyone's thoughts on the movie and why. As about their favorite part of the movie. Or what they would like to change to make this movie better. 
It's a great way to bond and get to know each other better.
Relax! You Deserve It
Once everything is ready for movie time: relax! You deserve some free time after all those hard days at work/school/etcetera. Instead of stressing about work or other issues, think about the beautiful evening, focus on yourself and enjoy every minute of it! Take advantage of every moment spent together while watching movies under the stars (or indoors). 
Register at 615area guide for more useful tips & tricks!
Comments
Related Posts in Nashville Entertainment
Fantastic Tips to Plan a Movie Night at Home in Nashville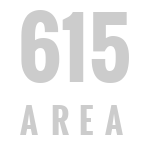 Nashville | Music, Musicians and Concerts!