Musicians around the world dream of making a living playing music in Nashville. For many years, this city has maintained the reputation of being the country music capital of the world. Countless musicians have followed their dreams to this city in Tennessee. Some have hit the big time and are now famous artists, while many others pursuing a career in music have pounded the sidewalks of downtown Nashville, without finding career success as a musician.
One of the most well known and frequently-visited sections of Nashville is Music Row. This section of the city is located close to downtown Nashville and is a favorite spot for tourists to visit. Among the types of businesses that are located in the Music Row section of Nashville are recording studios, record label offices, radio stations, music publishers and many other types of music-related businesses.
Although much of the music in Nashville is country-oriented, rock music is also very popular. Some of the musicians in this city perform a type of music that blends country music with rock music, creating a sound that is known as Alt-Country. Alt-Country concerts and performances are regularly held at venues throughout the city.
Some of the most anticipated events in Nashville held every year are the Country Music Association Awards and the Annual CMA Music Festival. Tickets for these events are highly sought-after and some people pay very high prices for tickets to each of them.
At the Country Music Association Awards and the Annual CMA Music Festival, some of the world's top country artists and even some rock artists regularly perform some of their top material in front of large crowds of fans. These concerts are exciting occasions that are always memorable.
Since the late 1980's, The District has been an important component in the on-going effort to revitalize and improve historic districts in Nashville. Some of the areas where The District is helping to improve conditions are 2nd Avenue and the Riverfront, downtown Nashville, Printers Alley and Broadway.
Comments
Related Posts in Nashville Entertainment
Fantastic Tips to Plan a Movie Night at Home in Nashville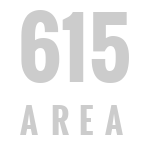 Nashville | Music, Musicians and Concerts!