Tucked away on the other side of Broadway, across the street from Schermerhorn Symphony Center, is a small local restaurant called Past Perfect.  From the outside it doesn't look like much but wait till you step inside and are greeted with a melancholy of antiques.
Behind the bar stands an array of jars, looking like a mad science experiment.  Don't be fooled by them, they are one of the hidden gem of this place, homemade vodka infusions with over 20 current infusions, everything from blueberry to bubblegum or more savory such as cucumber.
There is something for everybody to like at Past Perfect.  Another specialty is their old fashion cocktails making their margaritas with egg whites. For root beer fans, I recommend the Perfect Mule, or if you love tropical drinks check out the Key Largo.  They also have the best happy hour downtown from 2pm-7pm, 7 days a week with $1.75 bud light pint, $5 for 24oz Yuengling or Blue Moon, and $3 infused vodkas.
Moving on to the food, Past Perfect does have an extensive menu but I recommend the Bison Burgers, a personal favorite of The Hangover or The Jackson.  If burgers aren't your thing, their lasagna is one of the best in town.  They also have a decent selection of vegetarian items, appetizers, wraps, salads and sandwiches.
There are rumors that Past Perfect is gonna team up with isellyourshirts.com for awesome merchandise and savings for new and regulars. Next time you find yourself in downtown Nashville, swing on by to Past Perfect.
Comments
Related Posts in Nashville Restaurants
Best BBQ Places To Visit In Nashville Tennessee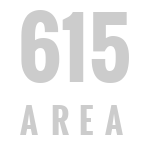 Past Perfect | Downtown Nashville Ambiance and Character